Welcome to
Tulcea County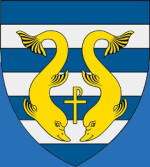 Location:
Tulcea County is situated in Dobrogea region from Romania, in the south-east part of the country and its neighbors are the following counties: Constanta in south, Braila and Galati in west and Ukraine is in north. In the east part is the Black Sea.
Area/Surface:
8.499 km²
Population:
198.000 people
Capital (Residence):
Tulcea City 66.000 people
Religion:
Orthodox
Cars:
TL
Calling code:
+4 0240 or 0340
Municipalities:
Tulcea
Cities:
Babadag, Isaccea, Măcin, Sulina
Main roads:
E87 (DN22) Galaţi-Măcin-Isaccea-Tulcea-Babadag-Constanţa
DN22d Măcin-Caugagia
DN22a Tulcea-Hârşova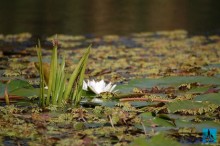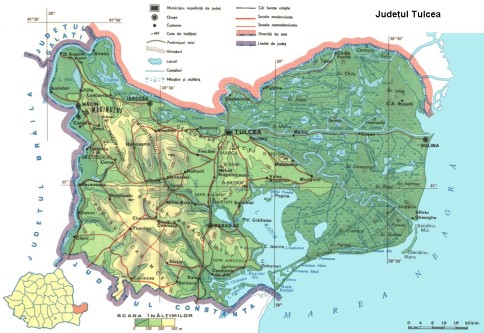 ---
Tulcea County
Relief, climate, rivers and lakes from Tulcea County:
Tulcea County has one of the lowest elevation relief from Romania with Danube Delta covering the largest part in the center and east parts of the county and the maximum elevation is only a few tens meters height. However, in the western part lies some very old and eroded mountains, Măcin Mountains with the maximum elevation in Țuțuiatu peak of 467 meters height, as well as Dobrogei Plateau. Tulcea County's climate is continental with quite high temperatures in spite of the icy north wind that blows from the east. Temperatures are often higher than 20-25º C during the year, where summers are very hot and winters are mild. Danube Delta composed by three branches of the Danube River is the most important hydro-graphical area of south-eastern Europe. (Find more journeys on blog.worldlifetimejourneys.com) The largest lakes are Babadag, Sinoe, Zmeica, Golovita, Pecineaga, Razelm, Traian and many others.
Fauna and flora, tourist attractions and objectives from Tulcea County:
In Tulcea prevails the fish fauna rich in species, but also the water loving birds and mammals (pelicans, egrets, swans, otters, coypu, stoats) and the water vegetation (reed, rush). However in that part covered by the deciduous forests (oak, linden, willow, poplar) appear animals like martens, foxes, wild boars, deer, ferrets and others. The most important tourist attractions and objectives from Tulcea County are the Danube Delta National Park, a biosphere reserve included in the UNESCO World Heritage, Măcinului Mountains National Park, Letea and Caraorman Forests, Turcoaia (Troesmis), Enisala and Argamum Citadels, Sulina City, the cruises on the Danube branches, Celic, Cocos and Statiu Monasteries, Tulcea City and many others. Visit Tulcea County!
---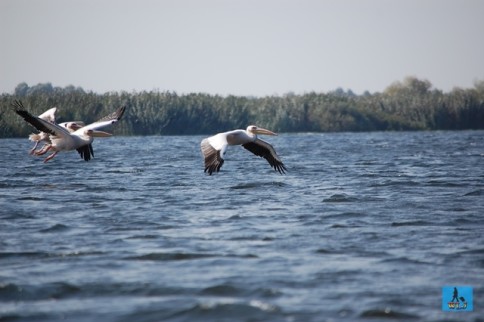 Pelicans in Danube Delta National Park, Tulcea County
---

 Tulcea City
Live weather in

 Bucharest

 Caras Severin County


 Timis County

 Suceava County

 Arad County


 Bihor County


 Salaj County

 Constanta County


 Tulcea County

 Maramures County


 Satu Mare County

 Bacau County


 Botosani County


 Galati County


 Iasi County


 Neamt County


 Vaslui County


 Vrancea County

 Arges County


 Braila County


 Buzau County


 Calarasi County


 Dambovita County


 Giurgiu County


 Ialomita County


 Ilfov County


 Prahova County


 Teleorman County

 Dolj County


 Gorj County


 Mehedinti County


 Olt County


 Valcea County

 Alba County


 Bistrita Nasaud County


 Brasov County


 Cluj County


 Covasna County


 Harghita County


 Hunedoara County


 Mures County


 Sibiu County

Summary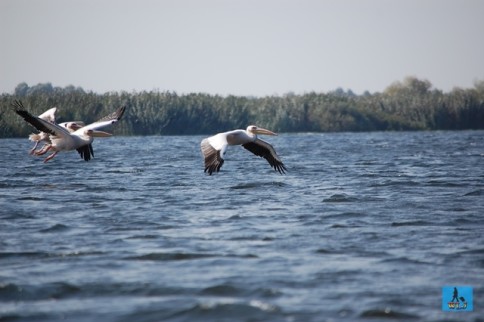 Article Name
Tulcea County has one of the most beautiful natural shows
Description
Tulcea County has a unique place with abundant wildlife well known in the world as Danube Delta. Here you can find old and beautiful citadels and many lakes
Author
Publisher Name
Publisher Logo