Welcome to
Transylvania Region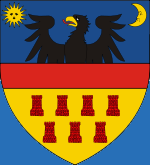 Location:
Transylvania region from Romania is situated in the central part of the country and its neighbor regions are: Maramureș and Bucovina in north, Banat and Crișana in west, Moldavia in east and Oltenia and Muntenia in south. In fact, it's the only region from Romania which doesn't pass beyond country's borders.
Area/Surface:
53.183 km²
Population:
.662.000 people
The biggest cities:
Cluj Napoca, Alba Iulia, Bistrița, Brașov, Miercurea Ciuc, Sfântu Gheorghe, Deva, Târgu Mureș, Sibiu.
Religion:
Orthodox, Romano-Catholic, Reformat
The component counties:

 Alba County

 Bistrita-Nasaud County

 Brasov County

 Cluj County

 Covasna County

 Harghita County

 Hunedoara County

 Mures County

 Sibiu County
---
Transylvania Region
History of Transylvania region:
Transylvania region from Romania, is the biggest from the country and it also has the richest and the longest history. The first inhabitants of the area were the Celts who arrived here a few centuries B.C. Once Dacians appeared in the region, they slowly embraced the territory and built magnificent citadels and capitals. The most important is at Sarmizegetusa Regia. When Dacians ruled here, Transylvania was part of Dacia Kingdom. Several hundreds of years later, after two powerful wars, Roman Empire under the leadership of Trajan conquers Transylvania. After the Roman Empire, for about 1.000 years, Transylvania was part of the Hungarian Empire and later of Austro-Hungarian Empire. Meanwhile, the Ottomans tried to conquer it, but without any result. In the 16th century was founded the Principality of Transylvania and later it was recognized as an independent state for approximately 170 years. Finally, after long domination periods, on 1st December 1918, Transylvania is united with the other principalities forming Romania.
Relief and importance of Transylvania region:
Transylvania has a breathtaking relief. The mountains that surround it from three parts are awe inspiring for anyone who manages to come here. Being one of the most beautiful and picturesque areas from Romania, it never lacked of tourists. The relief is various, of a rare beauty and here the mountain areas mix perfectly with the plateau and plain ones. The most part of Transylvania is composed from a large plateau (Transylvanian Plateau) which has also its subdivisions (Tarnavelor Plateau, Hartibaciu Plateau, Secaselor Plateau, Transylvanian Plain and Somesan Plateau). The east part of this large plateau is delimited by the Eastern Carpathians, the south part by the Southern Carpathians and the west part by the Western Carpathians, all of them offering spectacular views over the region. The north part of Transylvania is a little more opened making the connection with the West Hills and the West Plain.
---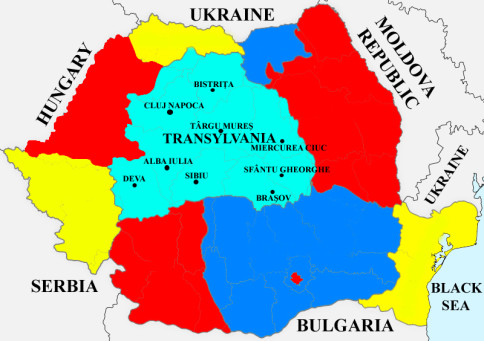 ---
Climate, rivers and lakes from Transylvania region:
Transylvania's climate is temperate-continental with some influences coming from Atlantic Ocean that bring a wet weather. The temperatures and also the rainfall are slightly different from east to west depending on the air masses influences and on elevation. In western and central parts, the annual average of the temperature is higher than of 9-10° C and in east where the altitude is higher, it is about 7-8° C. The rainfall increases from west to east from 600-700 mm per year till over 1.000 in the mountain area. Tourists can choose to come in Transylvania region anytime as there are a lot of activities and tourist attractions and objectives for any period of the year. (Find more journeys on blog.worldlifetimejourneys.com) The main rivers which enhances the landscape are Mures, Somes, Bistrita, Aries, Olt, Trotus, Jiu, Tarnava Mica and Tarnava Mare and the biggest lakes are Oasa, Lala Mare, Lala Mic, Podragul,  Dragan, Fantanele, Moacsa, Rosu, Bucura, Zanoaga, Ursu, Taureni, Balea, Iezerul Mic and Iezerul Mare, many of these situated at a high elevation in the mountain area as they are crystalline glacial lakes.
Tourism, cities, tourist objectives and attractions, what we recommend and what you can see and do in Transylvania region:
Transylvania is considered by Romanians, the cradle of the nation because Romanian's ancestors, Dacians built here the most beautiful and most impressive castles and citadels. Anyone who comes in Transylvania will be dazzled by the charm of the place and the beauty was endowed. The tourist objectives and attractions from Transylvania region and activities that someone can make or see are varied. With a powerful rural aspect which perfectly combines with the medieval one, you can easily pass from a beautiful village which gives you the sensation that it didn't lose its habits and village air for hundreds of years, still using today, the ancestral techniques to cultivate the land, to get the harvest or the hay for their animals, to a picturesque area where real fortresses were built hundreds or even thousands of years ago.

Transylvania has one of the most beautiful cities from Romania, most of them keeping their thousands of years old citadels and the medieval air. You can't miss a visit in Cluj Napoca, Brasov, Alba Iulia, Sighisoara or Sibiu (European capital of culture in 2007). For hiking lovers we recommend one or more marked hiking trails from Romanian Carpathians, where the most popular for their beauty are the Western Carpathians with Apuseni Mountains National Park. Rodnei Mountains National Park, Calimani Mountains National Park, Bucegi Mountains, Fagaras Mountains, Piatra Craiului Mountains, Bicazului Keys particularly spectacular and Retezat National Parks are not to be missed and have to be tried at least once. In Transylvania all these parks and nature reserves of national and international interests, are rich in wildlife, coniferous forests, crystal glacial lakes, impressive waterfalls and caves of a rare beauty. Well known in Europe, the Glacial cave from Scarisoara (Alba County) it's really worth seeing because it has the biggest underground glacier from Romania and one of the biggest from Europe.
With a local and national major impact, tourism has developed in Transylvania like a real industry. Among the other tourist objectives and attractions which are not to be missed we mention in Transylvania: the north part of Prahova Valley with its resorts (Poiana Brasov, Predeal), Rucar-Bran Corridor with Bran Castle (Dracula), Fagaras Citadel, Brancoveanu Monastery, Turda Salt Mine, Belis-Fantanele area, Saint Ana Lake, Zabala fortified church, the resorts for rest and treatment with their mineral springs from Tusnad Baths, Borsec and Praid, Praid Salt Mine, Densus Rock church, Huniazilor Castle from Hunedoara, Deva's Citadel, the sunk village from Bezid, Valchid fortified church and many others. Visit Transylvania!
---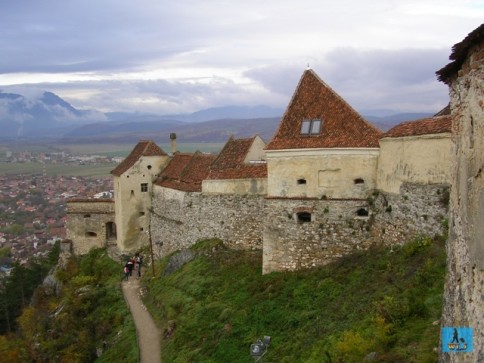 Old and beautiful Rasnov Citadel from Brasov County,
Transylvania Region
---

 Bucharest

 Caras Severin County


 Timis County

 Suceava County

 Arad County


 Bihor County


 Salaj County

 Constanta County


 Tulcea County

 Maramures County


 Satu Mare County

 Bacau County


 Botosani County


 Galati County


 Iasi County


 Neamt County


 Vaslui County


 Vrancea County

 Arges County


 Braila County


 Buzau County


 Calarasi County


 Dambovita County


 Giurgiu County


 Ialomita County


 Ilfov County


 Prahova County


 Teleorman County

 Dolj County


 Gorj County


 Mehedinti County


 Olt County


 Valcea County
Transylvania Region

 Alba County


 Bistrita Nasaud County


 Brasov County


 Cluj County


 Covasna County


 Harghita County


 Hunedoara County


 Mures County


 Sibiu County

Summary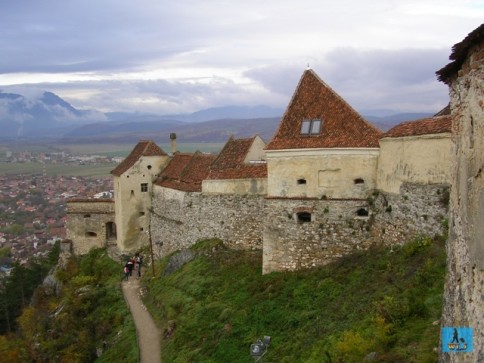 Article Name
Transylvania Region is by far Romania's heart and best place
Description
Transylvania Region has beautiful tourist objectives and attractions like fortified churches and monasteries, gorgeous castles and citadels and more
Author
Publisher Name
Publisher Logo