Welcome to Romania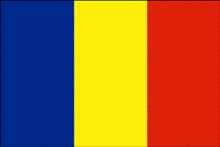 Location:
Romania is a country situated in Eastern Europe and has a coastline to the Black Sea in south-east and borders with the following neighbors: Moldova in east, Bulgaria in south, Serbia in south-west, Hungary in north-west and Ukraine in north.
Area/Surface:
238.400 km²
Population:
20.255.000 people
Capital:
Bucharest 2.200.000 people
Currency:
Leu (RON)
Languages spoken:
Romanian
Religion:
Orthodox
Government form:
Republic, Democracy
Time zone:
+2 hours Greenwich time
Cars:
RO
Calling code:
+40
Caras Severin County: Resita City
Timis County: Timisoara City
Arad County: Arad City
Bihor County: Oradea City
Salaj County: Zalau City
Constanta County: Constanta City
Tulcea County: Tulcea City
Maramures County: Baia Mare City
Satu Mare County: Satu Mare City
Bacau County: Bacau City
Botosani County: Botosani City
Galati County: Galati City
Iasi County: Iasi City
Neamt County: Piatra Neamt City
Vaslui County: Vaslui City
Vrancea County: Focsani City
Arges County: Pitesti City
Braila County: Braila City
Buzau County: Buzau City
Calarasi County: Calarasi City
Dambovita County: Targoviste City
Giurgiu County: Giurgiu City
Ialomita County: Slobozia City
Ilfov County: Bucharest City
Prahova County: Ploiesti City
Teleorman County: Alexandria City
Dolj County: Craiova City
Gorj County: Targu Jiu City
Mehedinti County: D. T. Severin City
Olt County: Slatina City
Valcea County: Ramnicu Valcea City
Alba County: Alba Iulia City
Bistrita Nasaud County: Bistrita City
Brasov County: Brasov City
Cluj County: Cluj Napoca City
Covasna County: Sf. Gheorghe City
Harghita County: Miercurea Ciuc City
Hunedoara County: Deva City
Mures County: Targu Mures City
Sibiu County: Sibiu City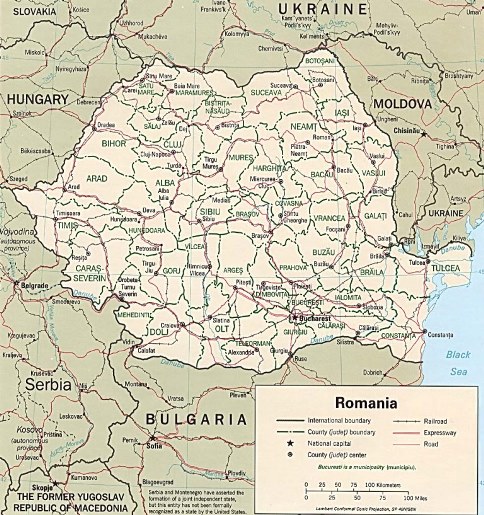 ---
Romania
Relief, rivers and lakes from Romania:
Romania is a medium size country in Europe, with a varied relief from plains in south (Romanian Plain) and west (Western Plain), to hills and plateaus (Moldavian Plateau in east, Dobrogea's Plateau in south-east, Transylvania Plateau in center and Getic Plateau in south) and finally to the mountains in the central and western parts of it. The Carpathian Mountains practically almost surround the historic region of Transylvania. The highest point is Moldoveanu peak with its 2.544 m height. Romania is crossed by many rivers and streams, but the most important is the Danube River which enters the country in south-west and flows into the Black Sea through a beautiful delta in the south-east part of Romania. Other important rivers are Prut, Olt, Mures, Ialomita and others. It also has many different lakes: glacial lakes, natural and barrier lakes.
Climate, name, fauna and flora from Romania:
The Romanian climate is temperate-continental with low Mediterranean influences in south. Summers sometimes are hot and winters very cold from year to year. The temperature varies according to the region and elevation. The annual media is between 10 and 12º C and the annual media of the rainfall is between 500 and 1.000 mm per year. The name of Romania comes from the Latin word romanus and the word Romanian it was often used by celebrities that entered the country and met its people. A big part of the surface is covered with forests of leaf wood and also coniferous wood, home for thousands of species of fauna and flora, some of them protected by law: wolves, deer, brown bears, wild boars, lynx, wild goat and others.
Agriculture, resources, cities and population from Romania:
Many of Romania's inhabitants are involved in agriculture because almost a half of the territory is fertile. Romania has resources of oil and natural gas, but also of iron, zinc, plumb and brimstone. The capital and the largest city of Romania is Bucharest and other important cities are Constanta (the largest port at the Black Sea), Galati (the largest port at the Danube River), Iasi, Timisoara, Cluj-Napoca, Oradea, Brasov and others. (Find more journeys on blog.worldlifetimejourneys.com) More than 90% of the population is composed by Romanians, but there are big groups of Magyars and Roma and small groups of Germans, Ukrainians, Turks, Slovaks, Serbians, Bulgarians and others.
Tourism and tourist objectives and attractions from Romania:
A good part of the earnings come from tourism which is an important domain of activity in Romania. Its wonderful landscapes, the warm sea with the sunny beaches, the last virgin forests in Europe, but also the numerous cities full of culture and history with some of the most beautiful tourist objectives and attractions in Europe, attract millions of tourists annually. Unfortunately the poor infrastructure and the weak promotion make from Romania a less known country. It obtained the independence from the Ottoman Empire at 09 May 1877 and the national day is every year at 01 December. Romania is a member of the European Union since 2004. Visit Romania!
---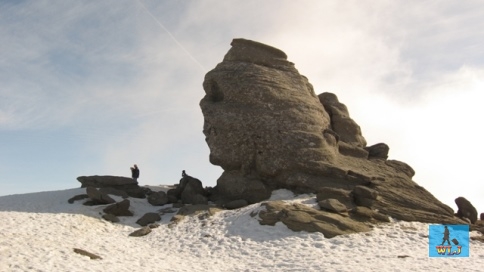 The rock formation called the Sphinx from Bucegi National Park, Romania
---
Romania is split in 41 counties plus Bucharest the capital. In turn, they are grouped in 9 regions and separate the capital. Every county has a main city called as the county seat, which will be described in the website pages in the section Romania. You can see the 9 regions of Romania, the counties that compound them and their county seats, plus the capital Bucharest on the left side.
---
Live weather in

 Albania


 Andorra


 Austria


 Belarus


 Belgium


 Bosnia & Herzegovina


 Bulgaria


 Croatia


 Cyprus


 Czech Republic


 Denmark


 Estonia


 Faroe Islands


 Finland


 France


 Georgia


 Germany


 Greece


 Greenland


 Hungary


 Iceland


 Ireland


 Italy


 Kosovo


 Latvia


 Liechtenstein


 Lithuania


 Luxembourg


 Macedonia


 Malta


 Moldova


 Monaco


 Montenegro


 Netherlands

 Norway


 Poland


 Portugal

 Russia


 San Marino


 Serbia

 Slovakia


 Slovenia


 Spain


 Sweden


 Switzerland


 Turkey


 Ukraine


 United Kingdom


 Vatican
Summary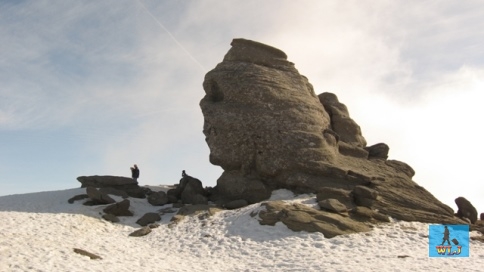 Article Name
Romania is one of the most beautiful countries in Europe
Description
Romania has many tourist objectives and attractions for any tourist from unique and wonderful monasteries and castles to rural landscapes and virgin forests
Author
blog.worldlifetimejourneys.com
Publisher Name
Publisher Logo