Welcome to
Olt County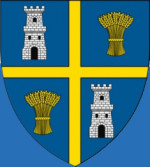 Location:
Olt County is situated in Oltenia region from Romania in the south part of the country and its neighbors are the following counties: Dolj in west, Vrancea in north, Argeș and Teleorman in east and Bulgaria is in south.
Area/Surface:
5.498 km²
Population:
414.000 people
Capital (Residence):
Slatina City 62.000 people
Religion:
Orthodox
Cars:
OT
Calling code:
+4 0249 or 0349
Municipalities:
Slatina, Caracal
Cities:
Balş, Corabia, Drăgăneşti-Olt, Piatra-Olt, Potcoava, Scorniceşti
Main roads:
E574(DN65) Piteşti-Slatina-Balş-Craiova
E70(DN6) Craiova-Caracal-Drăgăneşti Olt-Alexandria-Bucureşti
DN64 Râmnicu Vâlcea-Drăgăşani-Caracal-Corabia
DN54 Caracal-Corabia-Turnu Măgurele
DN55a Bechet-Corabia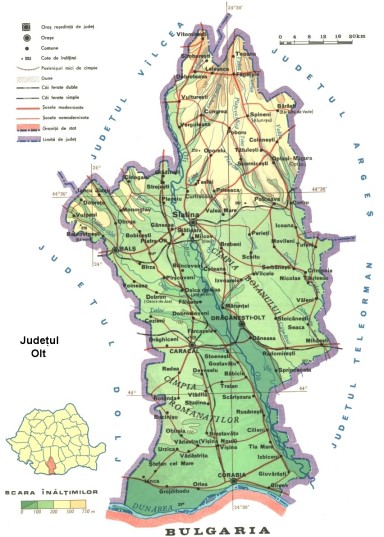 ---
Olt County
Relief and climate of Olt County:
Olt County has a relief composed by the Getic Plateau in the north part and Romania's Plain in the south part. On the border with Bulgaria is a low area formed by the Danube Meadow. The highest elevations barely exceed 400-500 meters height. County's climate is temperate-continental with high temperatures during the summer over 30º C and during the winter these often fall under 0º C. The main rivers near the Danube River on the border with Bulgaria are the Olt and Vedea Rivers with their tributaries. The main lakes are Slatina, Ipoteşti, Drăgăneşti, Strejeşti, Frunzaru and many others. (Find more journeys on blog.worldlifetimejourneys.com)
Flora, fauna and tourist attractions of Olt County:
Like in many areas of Romania, predominant are the deciduous forests of beech, oak,  holm, ash or elm and in the river meadows predominant are the water loving forests (willow and poplar). The fauna is specific to the low area of plain and forest with rabbits, squirrels, ferrets, hamsters, wild boars, deer and others. The most important tourist attractions from Olt County are the Forest from Reșca with the hunting cottage, Brâncoveanu, Calui or Clocociov Monasteries, Sucidava Citadel from Corabia, the ceramic center from Oboga-Calui, Slatina City, the Archaeology and Ethnography Museum from Corabia and many others.Visit Olt County!
---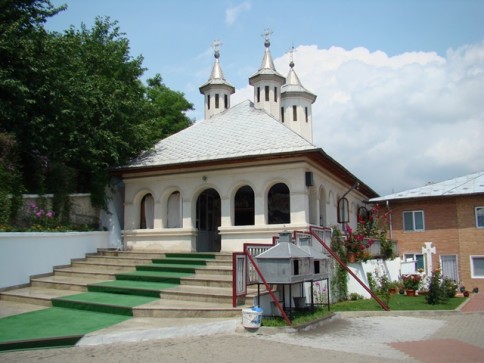 Clocociov Monastery from Corabia is situated in a picturesque region, Olt County
---

 Slatina City
Live weather in

 Bucharest

 Caras Severin County


 Timis County

 Suceava County

 Arad County


 Bihor County


 Salaj County

 Constanta County


 Tulcea County

 Maramures County


 Satu Mare County

 Bacau County


 Botosani County


 Galati County


 Iasi County


 Neamt County


 Vaslui County


 Vrancea County

 Arges County


 Braila County


 Buzau County


 Calarasi County


 Dambovita County


 Giurgiu County


 Ialomita County


 Ilfov County


 Prahova County


 Teleorman County

 Dolj County


 Gorj County


 Mehedinti County


 Olt County


 Valcea County

 Alba County


 Bistrita Nasaud County


 Brasov County


 Cluj County


 Covasna County


 Harghita County


 Hunedoara County


 Mures County


 Sibiu County

Summary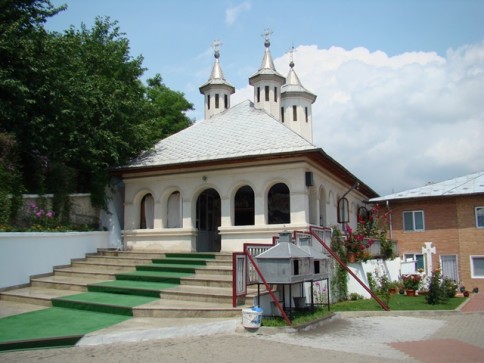 Article Name
Olt County has beautiful and important tourist attractions
Description
Have a journey in Olt County and you will find a beautiful relief with lakes and specific tourist attractions like monasteries, citadels and ceramic centers
Author
Publisher Name
Publisher Logo