Welcome to
Mures County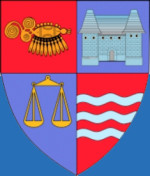 Location:
Mures County is situated in Transylvania region from Romania, in the central part of the country and its neighbors are the following counties: Bistrita-Nasaud and Suceava in north, Cluj in west, Alba and Sibiu in south, Brasov in south-east and Harghita in east.
Area/Surface:
6.705 km²
Population:
530.000 people
Capital (Residence):
Targu Mures City 126.000 people
Religion:
Orthodox, Romano-Catholic, Reformat
Cars:
MS
Calling code:
+4 0265 or 0365
Municipalities:
Târgu Mureş, Reghin, Sighişoara, Târnăveni
Cities:
Iernut, Luduş, Miercurea Nirajului, Sărmaşu, Sângeorgiu de Pădure, Sovata, Ungheni
Main roads:
E60(DN1, DN15) Oradea-Cluj Napoca-Luduş-Iernut-Târgu Mureş-Sighişoara-Braşov
DN14 Sighişoara-Mediaş
DN13a Bălăuşeri-Sovata-Praid
DN15 Târgu Mureş-Reghin-Topliţa
DN15e Târgu Mureş-Sărmaşu
DN16 Cluj Napoca-Sărmaşu-Reghin
DN14a Mediaş-Târnăveni-Iernut
DN15a Reghin-Bistriţa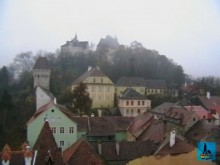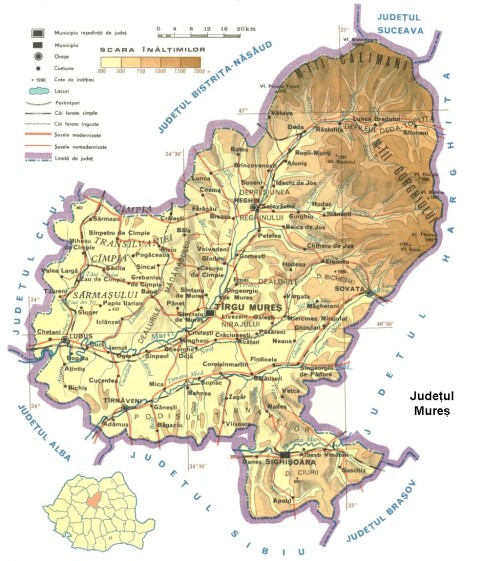 ---
Mures County
Relief, climate, rivers and lakes from Mures County:
Mures County has a relief of plateau and hills (Transylvania's Plateau, Târnavelor Plateau and Transylvania's Hills) and in north-east is a part from Calimani and Gurghiu Mountains. The maximum elevation is in Pietrosu peak of 2.104 m height. Mures County's climate is continental moderate with warm summers and long and cold winters and the average of the winter temperature ranges from -3 to -5º C and of the summer between 18 and 20º C. The rainfall is relatively low of 600-700 mm per year. The main rivers which cross the county are Mures, Tarnava Mica (Small) and Tarnava Mare (Great) Rivers and the largest lakes are Ursu (Bear), Bezidu and Taureni Lakes.
Flora and fauna, tourist attractions and objectives from Mures County:
Mures County has a flora composed by mountain meadows (in the mountains), forests of spruce, fire, beech, oak, pine, ash and holm and pastures are found in the lower areas. (Find more journeys on blog.worldlifetimejourneys.com) A good part of the land is used for agriculture. The fauna is represented by the Carpathian deer, brown bears, lynxes, martens, roe deer, rabbits, squirrels, pheasants, hoopoes, wild boars, foxes and others. The most important tourist attractions and objectives from Mures County are Calimani Mountains National Park, Mures's Gorge, Ursu (Bear) Lake, Sovata resort, Sighisoara City with the citadel and the annual medieval festival, the submerged village of Bezid, Targu Mureş City with its attractions, Gurghiu Arboretum Park, the Medieval Citadels from Targu Mures and Sighisoara and many others. Visit Mures County!
---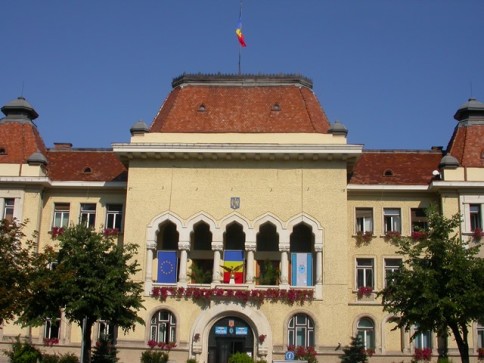 Targu Mures City Town Hall, Mures County
---

 Targu Mures City
Live weather in

 Bucharest

 Caras Severin County


 Timis County

 Suceava County

 Arad County


 Bihor County


 Salaj County

 Constanta County


 Tulcea County

 Maramures County


 Satu Mare County

 Bacau County


 Botosani County


 Galati County


 Iasi County


 Neamt County


 Vaslui County


 Vrancea County

 Arges County


 Braila County


 Buzau County


 Calarasi County


 Dambovita County


 Giurgiu County


 Ialomita County


 Ilfov County


 Prahova County


 Teleorman County

 Dolj County


 Gorj County


 Mehedinti County


 Olt County


 Valcea County

 Alba County


 Bistrita Nasaud County


 Brasov County


 Cluj County


 Covasna County


 Harghita County


 Hunedoara County


 Mures County


 Sibiu County

Summary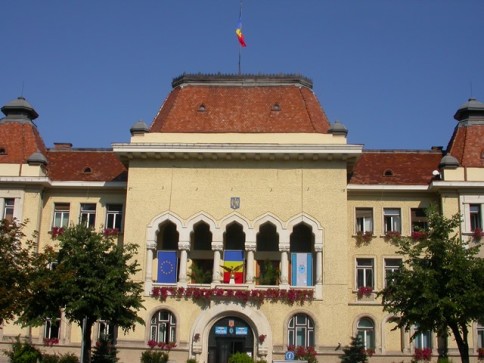 Article Name
Mures County offers gorgeous castles from medieval times
Description
Mures County from central Romania has a medieval air and Sighișoara and other small villages represent the medieval history of Romania. Visit Dracula county
Author
Publisher Name
Publisher Logo