Welcome to
Muntenia Region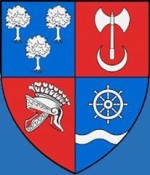 Location:
Muntenia Region from Romania is situated in the south part of the country and its neighbor regions are: Transylvania and Moldova in north, Dobrogea in east and Oltenia in west. In the south part is Bulgaria.
Area/Surface:
46.905 km²
Population:
4.069.500 people + Bucharest
The biggest cities:
Bucharest, Pitești, Brăila, Buzău, Călărași, Târgoviște, Giurgiu, Slobozia, Ploiești, Alexandria.
Religion:
Orthodox
The component counties:

 Arges County

 Braila County

 Buzau County

 Calarasi County

 Dambovita County

 Giurgiu County

 Ialomita County

 Ilfov County

 Prahova County

 Teleorman County
---
Muntenia Region
History of Muntenia region:
Muntenia region is part of Romanian Country's historical region. First inhabitants of  Muntenia were the Getaes and Dacians who populated this territory since antiquity. For dozens of years, this was the place of many wars between Dacians ruled by Burebista and Romans ruled by Traian. Nomad people also passed on these lands and left their tracks over the place and later after some victories over Tatars, the old rulers of Muntenia founded the Romanian Country.
Relief of Muntenia:
Due to the surface where Muntenia is extended, its relief of a rare beauty is very complex. The largest part is composed by the Romanian Plain with its sub divisions, among the best known is Baragan Plain. These stretched areas represent a large part of Romania's agricultural land and pastures and Romania is known as a predominantly rural and agrarian country. Towards the central part, there is the stretched Getic Plateau and to its north-eastern part, Getic and Curburii Sub Carpathians make the transition to the mountainous area where the peaks of Carpathian Mountains guard this region. The Eastern and Southern Carpathians are the youngest and highest mountains from Romania and here, on Muntenia's territory is the highest peak of the country, Moldoveanu peak of 2.544 m height. These mountains offer to Romania a high level of tourism, due to their beauty and natural richness.
Climate, rivers and lakes from Muntenia:
Muntenia's climate is temperate-continental like in whole Romania, but the temperature varies depending the season and altitude. Here the annual average of the temperature is 10-11° C, where summers are very hot and winters milder. Although, in the mountain area the temperatures are much lower and the snow is present for many months of the year. Regardless the season, Muntenia has always something beautiful to offer to any tourist who dear to come here, because the variety of tourist objectives and attractions is large. The rivers that cross Muntenia are: Arges, Dambovita, Siret, Buzau, Ialomita, Prahova, Olt, Teleorman and especially the Danube River which has a major impact over the region. Among the best known lakes are Vidraru, Pecineaga,  Iezer, Capra, Amara, Balta Alba, Bolboci, Pucioasa or Vedea.
---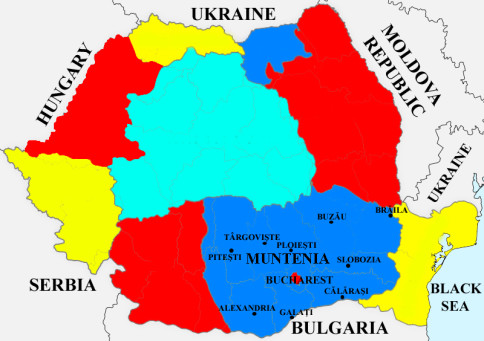 ---
Tourism, tourist attractions and objectives, what to do and see in Muntenia region:
Touristically, there is a powerful contrast between the south part of Muntenia region, a little poor in objectives and the north part, situated at a higher elevation which regardless the weather or season, has always tourists. If you are in the area and you want to know more about Romania's history, you should visit at least one of the former capitals from Curtea de Arges, Campulung or Targoviste. For the amateurs of hiking and adventure, for sure that the mountain area that is very rich in natural reservations and national parks will offer them a plus of adrenaline. (Find more journeys on blog.worldlifetimejourneys.com) Waterfalls, caves, deep valleys and gorges, spectacular roads like Transfagarasan, hiking trails with different degrees of difficulty, solitary rocks or interesting natural formations like Babele and the Sphinx, all will be always there awaiting you.
For those who love the winter sports we recommend in Muntenia a holiday on Prahova Valley and not only, where the snow is present for many months a year in the gorgeous winter resorts. Of course that because Romania is a religious country, Muntenia region does not lack of churches or monasteries, so different one to the other, but even so beautiful. Also, here you can find the most beautiful castles from Romania. Among the most important tourist attractions and objectives are: Curtea de Arges Monastery, Negoesti, Plataresti and Sfantu Gheorghe Churches, Sinaia, Comarnic and Caraiman Monasteries, Dambovicioara Cave, Argesului Keys, Braila Citadel, the muddy volcanoes from Berca, Iezer Natural Reservation, Ialomita Cave and Ialomita Waterfall, the cruise on Danube River, Peles and Pelisor Castles from Sinaia, Bucegi Mountains National Park, Fagaras Mountains National Park, Bucharest the capital with its attractions and many others. Visit Muntenia!
---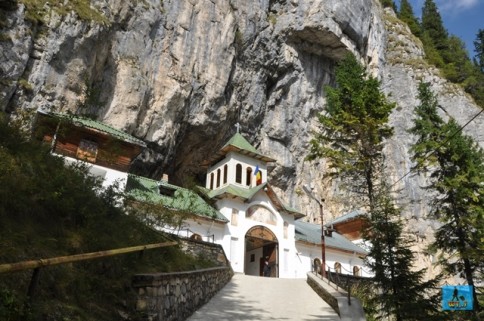 Ialomita Monastery and Cave in Southern Carpathians,
Dambovita County, Muntenia Region
---

 Bucharest

 Caras Severin County


 Timis County

 Suceava County

 Arad County


 Bihor County


 Salaj County

 Constanta County


 Tulcea County

 Maramures County


 Satu Mare County

 Bacau County


 Botosani County


 Galati County


 Iasi County


 Neamt County


 Vaslui County


 Vrancea County
Muntenia Region

 Arges County


 Braila County


 Buzau County


 Calarasi County


 Dambovita County


 Giurgiu County


 Ialomita County


 Ilfov County


 Prahova County


 Teleorman County

 Dolj County


 Gorj County


 Mehedinti County


 Olt County


 Valcea County

 Alba County


 Bistrita Nasaud County


 Brasov County


 Cluj County


 Covasna County


 Harghita County


 Hunedoara County


 Mures County


 Sibiu County

Summary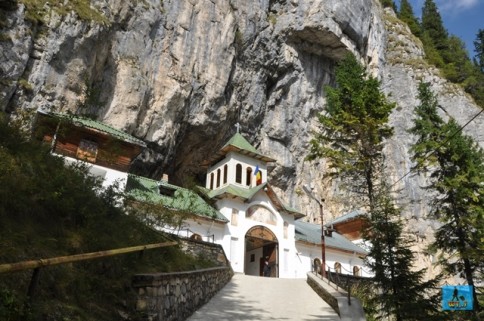 Article Name
Muntenia Region has hundreds of natural wonders
Description
Visit Muntenia Region with Curtea de Argeș, Câmpulung or Târgoviște well known as old and beautiful capitals, but above is Bucharest with hundreds of sights
Author
Publisher Name
Publisher Logo