Welcome to
Moldova Region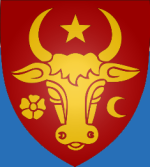 Location:
Moldova region from Romania is situated in the north-east and east parts of the country and its neighbor regions are the following: Bucovina and Transylvania in west, Muntenia in south and Dobruja in south-east. In the north part is Ukraine and in east is Moldova Republic.
Area/Surface:
37.620 km²
Population:
3.354.600 people
The biggest cities:
Iași, Bacău, Botoșani, Galați, Piatra Neamț, Vaslui, Focșani.
Religion:
Orthodox
The component counties:

 Bacau County

 Botosani County

 Galati County
 Iasi County

 Neamt County

 Vaslui County

 Vrancea County
---
Moldova Region
History of Moldova or Moldavia region:
Moldova region or Moldavia from Romania is totally different than Moldova Republic, situated in its east part. The first people, settled here, since long time ago when Dacians and later the Romans dominated these territories. More later, after the Huns, Slavs, Goths and Gepid invasions, the Country or the Principality of Moldavia as a given name in the 14th century, was conquered abreast by Hungarian, Polish, Ottoman Empires and later by the Habsburg one. In the end, in 1859, the historical region of Moldova joins Romania and Moldova beyond the Prut River known as Bessarabia, becomes part of the U.R.S.S, later to be known as Moldova Republic after U.R.S.S. dissipation.
Relief of Moldova or Moldavia region:
Because is one of the largest regions of Romania, Moldova has a totally special relief. From mountain to plain, here tourists can see any form of relief from the main ones. The west part of Moldova is mountainous and meanwhile is also particular because it has the most spectacular landscapes from the region. Tarcau, Ciuc, Nemira, Hasmas, Ceahlau, Stanisoara and Vrancea Mountains which compose this mountainous part are rich in hiking trails and breathtaking landscapes. The central and east parts are covered by Moldova Plateau and Moldova Plain. They are divided in subdivisions, from place to place existing also meadow areas (Danube's Meadow, Inferior Siret's Meadow and Lower Prut's Meadow).
---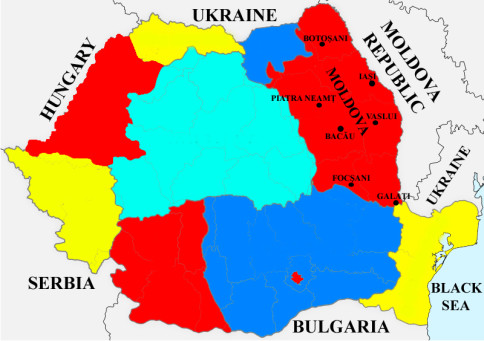 ---
Climate, rivers and lakes from Moldavia or Moldova region:
Moldavian climate is quite cold. Because is a temperate-continental climate, the influences coming from Siberia are visible here. Summers are hot, but sometimes cooler and winters are longer and harsher, rich in snowfall. However, in the south part, the maximum temperatures during summer can exceed 30-35° C. Moldova's region is very rich in streams. The longest and most important rivers are Siret, Bistrita, Trotus, Prut, Danube, Barlad, Bahlui, Jijia and Moldova and the biggest and most important lakes are Dracsani, Negreni, Hanesti, Mileanca, Havarna, Brates, Liesti, Lupele, Izvorul Muntelui (one of the biggest from Romania) and many others. Moldova is known for its fishing and hunting characters and many of its lakes and forests are recognized for this purpose.
Tourism, tourist attractions and objectives and what to do and see in Moldavia or Moldova region:
Tourism in Moldova region has a major impact and represents a good source of income. It's good to know that even if Bucovina region is famous for its unique monasteries and churches (splendid and unique colors), the past rulers and lords of Moldova built gorgeous monasteries, also here beyond the borders of beautiful Bucovina. (Find more journeys on blog.worldlifetimejourneys.com) The best known and most beautiful are Vorona, Golia, Three Hierarchs, Petru Voda, Neamţ, Bistrita, Casin Monasteries and many others. Beside these religious sights, Moldova is full of castles or citadels and regarding the natural part, the National Parks and Reservations annually attract tens of thousands of tourists. Among the best known and most beautiful tourist attractions and objectives, every tourist has to visit in Moldova are: Nemira Reserve from Nemira Mountains, Ceahlau Mountains National Park, Bicaz Keys National Park, Tisita Keys Nature Reserve, Cozia Keys Nature Reserve, Studza Castle (Miclauseni), Neamt Citadel, Petrodava Citadel and many others. Besides these, Moldavia is the place where some of the most important writers, poets, rulers or Romanian artists were born or lived, so the multitude of memorial houses is a strong aspect in the region. Visit Moldova!
---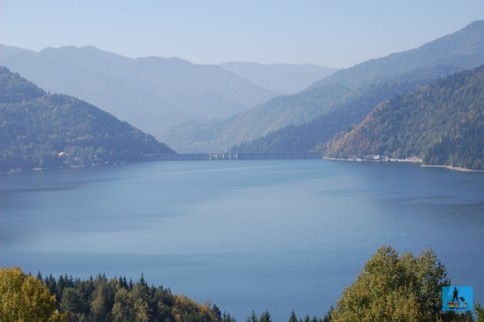 Izvorul Muntelui Lake and Dam from Neamt County, Moldova Region
---

 Bucharest

 Caras Severin County


 Timis County

 Suceava County

 Arad County


 Bihor County


 Salaj County

 Constanta County


 Tulcea County

 Maramures County


 Satu Mare County
Moldova Region

 Bacau County


 Botosani County


 Galati County


 Iasi County


 Neamt County


 Vaslui County


 Vrancea County

 Arges County


 Braila County


 Buzau County


 Calarasi County


 Dambovita County


 Giurgiu County


 Ialomita County


 Ilfov County


 Prahova County


 Teleorman County

 Dolj County


 Gorj County


 Mehedinti County


 Olt County


 Valcea County

 Alba County


 Bistrita Nasaud County


 Brasov County


 Cluj County


 Covasna County


 Harghita County


 Hunedoara County


 Mures County


 Sibiu County

Summary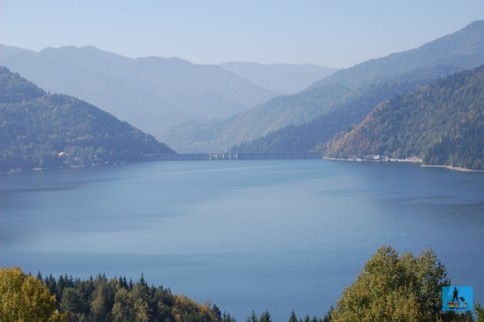 Article Name
Moldova Region has a long, beautiful and interesting history
Description
Moldova Region from north-east Romania has many of the most beautiful monasteries in Romania as well as many memorial houses of Romania's personalities
Author
Publisher Name
Publisher Logo