Welcome to
Mehedinti County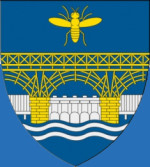 Location:
Mehedinti County is situated in Banat-Oltenia region from Romania, in the south-east part of the country and its neighbors are the following counties: Caras-Severin in north-west, Gorj in north, Dolj in east and Serbia and Bulgaria in south.
Area/Surface:
4.933 km²
Population:
253.000 people
Capital (Residence):
Drobeta Turnu Severin City
85.000 people
Religion:
Orthodox
Cars:
MH
Calling code:
+4 0252 or 0352
Municipalities:
Drobeta Turnu Severin, Orşova
Cities:
Baia de Aramă, Strehaia, Vânju Mare
Main roads:
E70(DN6) Timişoara-Orşova-Drobeta Turnu Severin-Strehaia-Craiova
DN67d Drobeta Turnu Severin-Baia de Aramă-Târgu Jiu
DN67 Drobeta Turnu Severin-Motru
DN57 Orşova-Oraviţa
DN56a Drobeta Turnu Severin-Vânju Mare-Calafat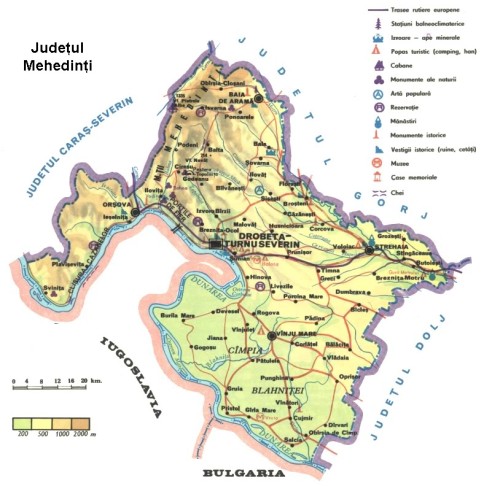 ---
Mehedinti County
Relief, climate, rivers and lakes from Mehedinti County:
Mehedinti County has a mixed relief composed by mountains in the north part (Mehedinți Mountains, Almăjului Mountains) with the maximum elevation in Stan's peak of 1.466 meters height, the Sub Carpathian Hills in the central-southern part and to the Danube River is a lower portion of plain and meadow with altitudes which don't exceed 100 meters height. Mehedinti County's climate is temperate-continental with Mediterranean influences due to its close position to the southern part of the continent.  The summers sometimes can be very hot with temperatures over  35º C and the winters milder and sometimes cold. The main river is the Danube River and others are Motru and Cerna and the main lakes are the Iron Gates I and II (Portile de Fier) reservoirs.
Flora and fauna, tourist attractions and objectives from Mehedinti County:
Mehedinti has a flora composed by deciduous forests (oak, beech, ash, holm) mixed with the coniferous ones (fir, spruce). Southward predominant is the vegetation of plain and meadow. The fauna of this county is very similar with the one from the other mountains from Romania. (Find more journeys on blog.worldlifetimejourneys.com) The most important tourist attractions and objectives from Mehedinti County are the Danube Gorge, Decebal's face carved into the rock, the cruise on the Danube River, the Iron Gate I and II reservoir lakes, Saint Anne Monastery, Iron Gates National Park, Cernei Valley National Park, the ruins of Trajan's bridge, Drobeta Castle, the Cave from the bridge, Drobeta Turnu Severin City and many more. Visit Mehedinti County!
---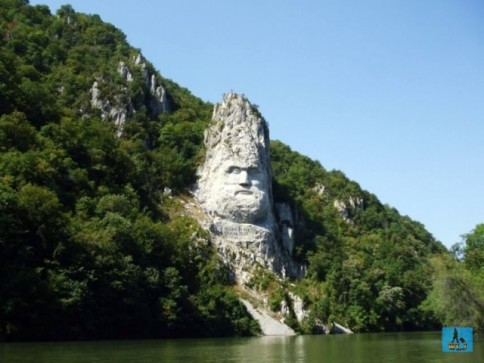 Decebal's face sculpted into rock can be seen from a cruise
on the Danube River, Mehedinti County
---

 Drobeta Turnu Severin City
Live weather in

 Bucharest

 Caras Severin County


 Timis County

 Suceava County

 Arad County


 Bihor County


 Salaj County

 Constanta County


 Tulcea County

 Maramures County


 Satu Mare County

 Bacau County


 Botosani County


 Galati County


 Iasi County


 Neamt County


 Vaslui County


 Vrancea County

 Arges County


 Braila County


 Buzau County


 Calarasi County


 Dambovita County


 Giurgiu County


 Ialomita County


 Ilfov County


 Prahova County


 Teleorman County

 Dolj County


 Gorj County


 Mehedinti County


 Olt County


 Valcea County

 Alba County


 Bistrita Nasaud County


 Brasov County


 Cluj County


 Covasna County


 Harghita County


 Hunedoara County


 Mures County


 Sibiu County

Summary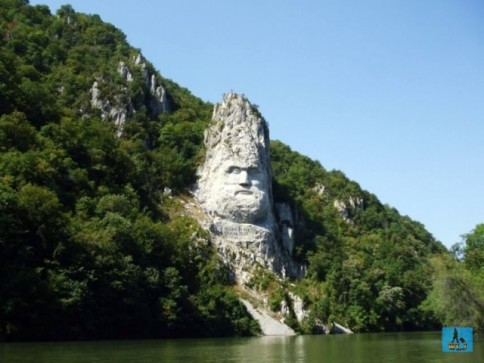 Article Name
Mehedinti County hides national parks and historic bridges
Description
Mehedinti County with Drobeta Turnu Severin City has beautiful museums but the hot points are represented by historical Trajan Bridge, Decebal Face and more
Author
Publisher Name
Publisher Logo