Welcome to Mayan ruins from Copan
---
Location:
Copán Department in the west part of Honduras, close to the border with Guatemala
Address:
CA11, in Copan Ruinas City, less than 2 km away from the center
Date of construction:
During Mayan occupation around the year 426 (A.D.)
Altitude:
700 m above sea level
Opening hours:
08.00 – 18.00
Prices:
Archaeological Park Basic Adults entry: $15 (L346)
Park Entry + Museum: $22 (L508)
Park Entry + Museum + Archaeological Tunnels: $37 (L854)
Guided tour: $20-25
Telephone:
Copan Ruins Tourism Centre +504 2651-3829
E-mail:
Best time to go:
For the best weather to visit the archaeological park of Mayan ruins from Copan you will have to go in the dry season which is between November-December and May-June. We highly recommend you to go early morning during the months March to June to avoid the big crowds of tourists and the heat wave. Also it is a budget option to go then.
How to get here:
By car:
Situated about 400 km away from Tegucigalpa, Honduras's capital and 1.5 km south-east away from the city of Copan Ruinas, the best way to get to this archaeological park of Mayan Ruins from Copan is by car. If you come from the capital (from south-east) it will take you around 6-7 hours to drive here. Take the road CA5 to north-west and follow it till the village of Pito Solo close to Yojoa Lake. Then turn left and follow the road N-20 towards Ceguaca/Santa Barbara/Ilama and turn left again on La Ceibita when you enter the road CA4. Now follow this road until La Entrada where you will turn right on the road CA11 that gets you to Copan Ruinas and Nuevas Esperanza. From Guatemala (west) take the road 21 and turn right near to Camotan towards the border with Honduras, pass the border near Aldea Caparja and you are very close to the ruins on CA11 road. From San Pedro Sula follow CA4 and then CA11 road about 180 km in total (3h 30min.)
By bus:
You can get here by bus from Tegucigalpa or any other major city in Honduras only by changing in the city of San Pedro Sula. From here there are two major companies with buses every day to Copan Ruinas from the bus station. The first is Hedman Alas with a daily bus departing from San Pedro Sula bus station at 10.20 am and takes about 3 hours. For more info check on http://en.hedmanalas.com/horarios/#tab-id-3. The second company is Casasola Express that has more daily buses to Copan Ruinas at 7.00, 8.00, 11.00, 13.00, 14.00 and 15.00. For more info check http://transportescasasola.galeon.com/productos2743004.html.
By taxi:
We suggest you to take the taxi only from Copan Ruinas City (about $1-2) as if you take it from further away it might be costly. Taxi can be a quicker, but more expensive way to get here than the buses.
By plane:
The four major airports that are at a good travelling distance to Copan Ruinas City are situated in San Pedro Sula (Ramon Villeda Morales International Airport is about 180 km away), Guatemala City (La Aurora International Airport is about 240 km away), San Salvador (El Salvador International Airport is about 240-250 km away passing through Guatemala or 300 km passing only through Honduras) and Tegucigalpa (Toncontin International Airport is about 400 km away). All these cities and airports are connected by buses that can get you to Copan Ruinas.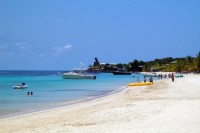 Honduras
---
---
Mayan ruins from Copan
History, dynasty, discovery and importance of Mayan ruins from Copan:
The Mayan ruins from Copan in Western Honduras are a fine example of prehistoric art and culture, a must see for a daily tourist and especially for those who love archaeology, history, art and culture. This place was built during the Mayan civilization and during the single dynasty passed through different changing periods and kings and was the capital and most powerful city and state in the whole area. It is said that the existence of Copan goes back to the Pre-classic period before the foundation of the better known Tikal. The Mayan ruins from Copan were ruled by 16 kings during the flourishing times of the Mayans between its foundation year 426 A.D. and until around the years of 850-900 A.D. Of course that evidence of population living Copan area were found dating back to 1500 B.C. The ruins were only discovered in 1570 by Diego Garcia de Palacio and today they are a very important tourist site in Honduras attracting thousands of tourists each year and is also a UNESCO World Heritage Site from 1980. During the 400-500 years of this dynasty, its people developed more and more and had a quick progress in astronomy, mathematics and writing through hieroglyphs. They also built imposing plazas, altars, temples, towers and different other structures.
Past times, population in the past and what can you find and see at the Mayan ruins of Copan:
In the old times, today's Mayan ruins from Copan had about 20.000 to 25.000 people living there, but despite the fact that the dynasty was flourishing and they had everything they needed, more and more period of floods and then droughts affected the cultures and together with the later political problems, the resources were diminished forcing people to find other places to live and to abandon the city. Today the Mayan ruins from Copan that are spread on a 30 m platform (10 m²/250 acre) are composed by a Monument Plaza or Great Plaza with stone stelae of 3 to 5 m in height (the most famous is "18 Rabbit" the 13th ruler of this dynasty) on which were carved human faces (on Temple 11 are the only remains of the external decorations) and where can be seen hieroglyphs as well and also with altars and other buildings around it. (Find more journeys on blog.worldlifetimejourneys.com) The Great Plaza also has a ball court where ball game tlachtli was played and is the second largest in the Mayan civilization after the one at Chichen Itza. The ruins also consist of different several pyramid structures, a very important Hieroglyphic Stairway composed by 63 steps (located at Temple 26. It is 10 m wide and 21 m long) and the name comes from the 2500 hieroglyphs that decorate it completely, every single step stone telling tourists about the history of Copan Valley. Other important structures at the Mayan ruins from Copan archaeological site are: Temple 22 (decorated with mask facades and a doorway with a giant serpent-mask), the Acropolis composed by plazas, pyramids and temples with one altar depicting the 16 rulers of the dynasty, the Archaeological Tunnels that run beneath the Acropolis (over 4 km of tunnels and two are open for visitors: Rosalia and Los Jaguares both with tombs, baths, aqueducts and other elements from the early times of the civilization) and the Sculpture Museum (it has many original stones from the site plus a full scale replica of the Rosaline Temple). Also, included in the entry is the Las Sepulturas known as the Burials, another archaeological site located about 1 km away from the main entrance and here tourists can learn and see how people lived here and other artifacts and elements from the Mayan civilization. Good to know that Mayans buried their family members under their stone beds.
Copan Ruinas and other activities around Mayan ruins of Copan:
Today the city of Copan Ruinas has around 3000 people and is a quite modern colonial city with hotels, restaurants, shops and other places that will enrich your holiday here. Besides this ruins you can spend more days in the area and you can choose from other activities like: bird watching at Macaw Mountain bird sanctuary (macaws, toucans, parrots and not only), go on a guided jungle trek, go at Luna Jaguar Aguas Termales (a 25 km away natural hot springs spa), visit the Butterfly House at La Carretera Hacia Guatemala, visit the Children Museum at Casa K'inich and also you can have fun on a horseback ride or going on a 1000 long zip line (one of the world's longest). Whatever you choose to do, the most important is a visit to the Mayan ruins from Copan which are considered the most charming, structured and less visited ruins from the whole Mayan region. A visit here will be a lifetime journey. Visit Mayan ruins from Copan!
---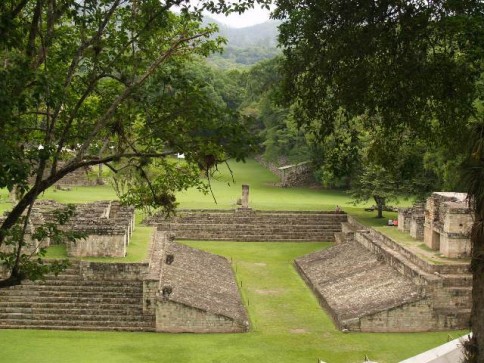 Historic Mayan ruins from Copan with the famous Ballcourt
---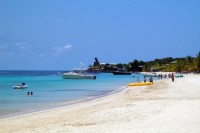 Honduras
Summary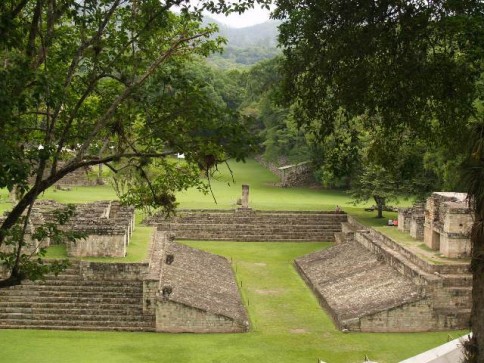 Article Name
Mayan ruins from Copan are a nice archaeological site to see in Honduras
Description
Mayan ruins from Copan are so enchanting and historic, rich in monuments and waiting to be visited in a quiet remote area of Western Honduras
Author
Publisher Name
Publisher Logo