Welcome to
Harghita County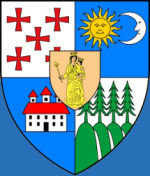 Location:
Harghita County is situated in Transylvania region from Romania in the central part of the country and its neighbors are the following counties: Suceava in north, Mures in west, Brasov and Covasna in south and Bacau and Neamt in east.
Area/Surface:
6.639 km²
Population:
303.000 people
Capital (Residence):
Miercurea Ciuc City 36.500 people
Religion:
Romano-Catholic, Protestant
Cars:
HR
Calling code:
+4 0266 or 0366
Municipalities:
Miercurea Ciuc, Gheorgheni, Odorheiu Secuiesc, Topliţa
Cities:
Băile Tuşnad, Bălan, Borsec, Cristuru Secuiesc, Vlahiţa
Main roads:
E578(DN12) Bistriţa-Reghin-Topliţa-Gheorgheni-Miercurea Ciuc-Băile Tuşnad-Sfântu Gheorghe
DN12c Gheorgheni-Bicaz-Piatra Neamţ
DN15 Topliţa-Borsec-Poiana Largului
DN13b Gheorgheni-Sovata
DN13a Miercurea Ciuc-Odorheiu Secuiesc
DN13c Sighişoara-Cristuru Secuiesc-Odorheiu Secuiesc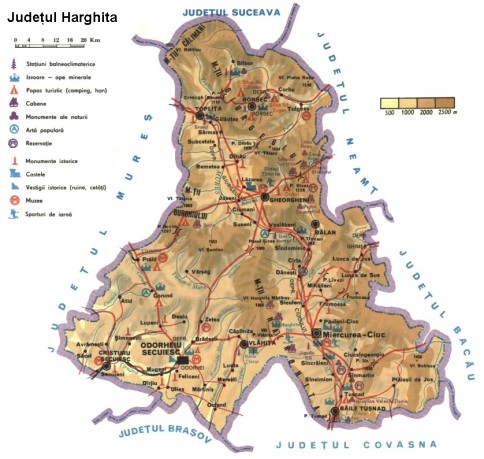 ---
Harghita County
Relief, climate, rivers and lakes of Harghita County:
Harghita County has a predominantly mountainous relief with the Eastern Carpathians covering the largest part of the territory. Calimani, Harghita, Hasmas, Giurgiu and Ciuc Mountains are the mountain groups present in Harghita and the highest peak is Harghita Madaras peak at 1.800 meters height. The lower areas (depressions) are Giurgiu Depression, Ciuc Depression and Casin Depression. Harghita County's climate is continental moderate, but the temperature is lower due to the high elevation. The summers are hot and wet and the winters are harsh. The rainfall is rich over 1.000 mm per year. The main rivers are Olt, Mures, Tarnava Mica and Trotus Rivers and the largest lakes are Rosu (Red) Lake, Frumoasa (Beauty) Lake and Subcetate Lake.
Fauna and flora, tourist attractions and objectives of Harghita County:
Harghita's  fauna is very complex represented by deer, wild boars, ferrets, rabbits, wolves, brown bears, martens, lynxes, golden eagles, falcons and many others and the flora is represented by beech, holm, hornbeam, maple, spruce, fir and other species of plants. (Find more journeys on blog.worldlifetimejourneys.com) The most important tourist attractions and objectives from Harghita County are the resorts with mineral waters for treatments and rest from Baile Tusnad, Borsec, Praid, the salt mine from Praid, Bicazului Keys, Rosu Lake, Saint Ilie Monastery from Toplita, Hasmasul Mare Natural Reservation, Lazarea Castle and many others. Visit Harghita County!
---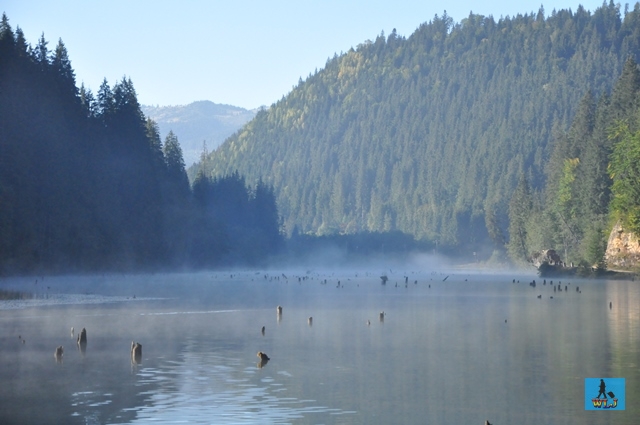 Rosu (Red) Lake situated in Great Hasmas Mountains, Harghita
---

 Miercurea Ciuc City
Live weather in

 Bucharest

 Caras Severin County


 Timis County

 Suceava County

 Arad County


 Bihor County


 Salaj County

 Constanta County


 Tulcea County

 Maramures County


 Satu Mare County

 Bacau County


 Botosani County


 Galati County


 Iasi County


 Neamt County


 Vaslui County


 Vrancea County

 Arges County


 Braila County


 Buzau County


 Calarasi County


 Dambovita County


 Giurgiu County


 Ialomita County


 Ilfov County


 Prahova County


 Teleorman County

 Dolj County


 Gorj County


 Mehedinti County


 Olt County


 Valcea County

 Alba County


 Bistrita Nasaud County


 Brasov County


 Cluj County


 Covasna County


 Harghita County


 Hunedoara County


 Mures County


 Sibiu County

Summary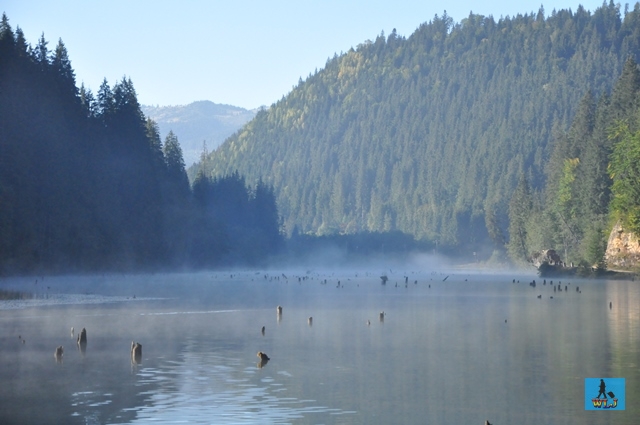 Article Name
Harghita County has plenty of tourist attractions to offer
Description
Make a journey in Harghita County where tourists can see some of the most beautiful places and landscapes: Bicaz Keys or Rosu Lake and many other objectives
Author
Publisher Name
Publisher Logo