Welcome to
Dambovita County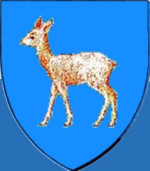 Location:
Dâmboviţa County is situated in Muntenia region from Romania, in the south part of the country and its neighbors are the following counties: Braşov in north, Argeş in west, Teleorman and Giurgiu in south, Ilfov in south-east and Prahova in east.
Area/Surface:
4.054 km²
Population:
500.000 people
Capital (Residence):
Targoviste City 73.000 people
Religion:
Orthodox
Cars:
DB
Calling code:
+4 0245 or 0345
Municipalities:
Târgovişte, Moreni
Cities:
Fieni, Găeşti, Pucioasa, Răcari, Titu
Main roads:
DN61 Găeşti-Giurgiu
DN72 Ploieşti-Târgovişte-Găeşti
DN71 Sinaia-Fieni-Pucioasa-Târgovişte-Răcari-Tărtăşeşti
DN72a Câmpulung-Târgovişte
DN7 Piteşti-Găeşti-Titu-Bucharest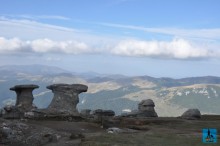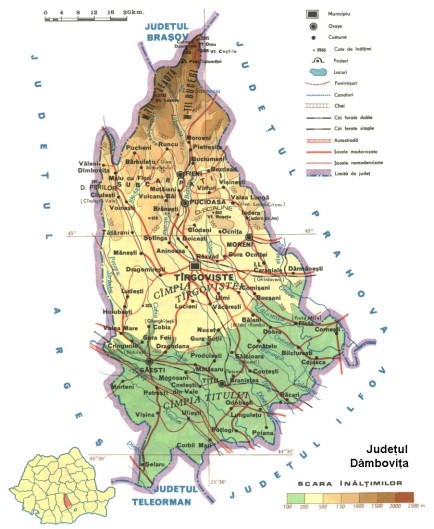 ---
Dambovita County
Relief in Dambovita County:
Dambovita County has a diverse relief composed by Leaota and Bucegi Mountains in its northern part where is also the highest point of the county, the Leaota peak of 2.133 m height, continues with its center part dominated by hills and plateaus (Getic Sub Carpathians) with 600-800 m altitude and with the southern part of the county covered by the Romanian Plain with its subdivisions: Targoviste Plain, Cricov Plain and Gavanu-Burdea Plain.
Climate, rivers and lakes from Dambovita County:
The climate in Dambovita is continental moderate with very hot summers and milder winters in the central-southern part, but in the mountains the temperatures are much lower. The annual average of the temperature varies from 11º C in the plain till 6-7º C in the mountainous area. The most important rivers are: Ialomiţa and Argeş with their tributaries and the main lakes are Bolboci and Pucioasa Lakes.
Flora and fauna, tourist attractions and objectives of Dambovita County:
Here predominate all types of forests ranging from oak, beech, holm, ash and poplar till fir, spruce and pine. The fauna is also various with Carpathian brown bears, wolves, lynxes, harts, deer, grouses, golden eagles in the mountain area till wild boars, foxes, ferrets, partridges, quails, hares, dormouses in the hill and plain areas. (Find more journeys on blog.worldlifetimejourneys.com) The main important tourist attractions and objectives from Dambovita County are Ialomita Cave and Ialomita waterfall, Bolboci Lake, Tatar Keys, Vifora Monastery, Targoviste Citadel, Zanoaga Keys, Bucegi Mountains National Park, Dealu (Hill) from Aninoasa Monastery, "Ion Luca Caragiale" Memorial House, one of the most important Romanian writers and many others. Visit Dambovita County!
---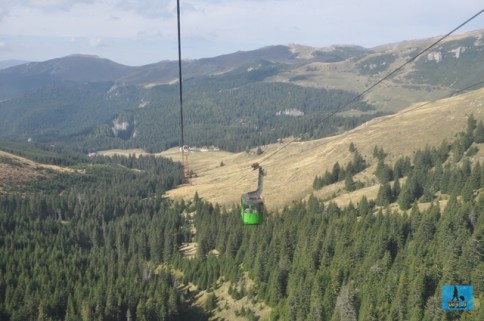 View from the cable car over Bucegi Mountains, Dambovita County
---

 Targoviste City
Live weather in

 Bucharest

 Caras Severin County


 Timis County

 Suceava County

 Arad County


 Bihor County


 Salaj County

 Constanta County


 Tulcea County

 Maramures County


 Satu Mare County

 Bacau County


 Botosani County


 Galati County


 Iasi County


 Neamt County


 Vaslui County


 Vrancea County

 Arges County


 Braila County


 Buzau County


 Calarasi County


 Dambovita County


 Giurgiu County


 Ialomita County


 Ilfov County


 Prahova County


 Teleorman County

 Dolj County


 Gorj County


 Mehedinti County


 Olt County


 Valcea County

 Alba County


 Bistrita Nasaud County


 Brasov County


 Cluj County


 Covasna County


 Harghita County


 Hunedoara County


 Mures County


 Sibiu County

Summary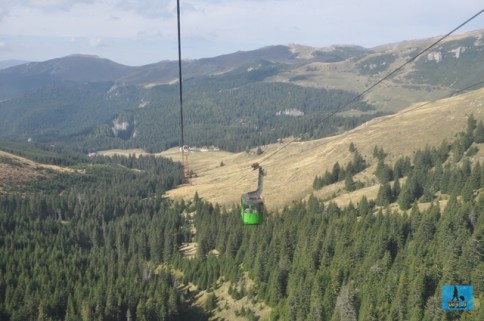 Article Name
Dambovita County offer you breathtaking mountain landscapes
Description
Dambovita County has gorgeous caves like Ialomita, amazing nationals park like Bucegi Mountains National Park and others to complete your lifetime journey
Author
Publisher Name
Publisher Logo