Welcome to
Bucharest City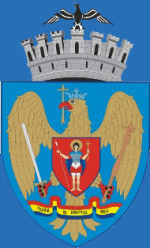 Location:
Romania's capital, Bucharest is situated in Muntenia region from Romania, in the south part of the country and it's completely surrounded by Ilfov County.
Area/Surface:
285 km²
Population:
1.930.000 people
Calling code:
+4 021 or 031
How to get here:
By car:
From North: follow the European road E60 (DN1) from France – Switzerland – Austria – Hungary – Oradea – Cluj Napoca – Târgu Mureș – Brașov – Ploiești.
From South: follow the European road E70 (DN5) from Bulgaria (Varna) – Giurgiu.
From East: follow the Highway A2 from Bucharest-Constanța.
From West: follow the Highway A2 from Bucharest-Constanța.
Most of the roads from this area cross Bucharest which is the main road junction of Romania.
By train:
Bucharest is the most important railway junction, so coming by train is very easy to get here from every single corner of the country, but also from abroad. Every day Express trains from Budapest, Sofia, Vienna, Beograd, Moscow, Istanbul, Kishinev or from other European cities, arrive here.
By plane:
Bucharest's main airports are Henri Coandă (Otopeni) and Aurel Vlaicu (Băneasa) International Airports, both of them operating flights from all over the world.
Foundation year:
21 September 1459
When to go:
The best period to visit Romania's capital is in spring between April and May and in fall between September and October when the weather is nice with many warm and sunny days. In the summer you can come here, but preferably avoid to go outside between 12.00 and 17.00 because of the heat. The traffic on the other hand, in the summer is low due to holidays and school vacation.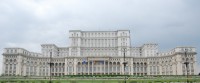 ---
Bucharest City
Relief, climate, rivers and lakes from Bucharest City:
Bucharest City is situated in a low plain relief area (Romanian Plain) at an elevation of only 70-100 m height. The climate is temperate-continental, with high differences of temperature between summer and winter. The winters are mild, with temperatures of over 0° C during the day and the summers are very hot, with temperatures of over 30-35° C. The rainfall is low, so often during summer you can feel the dry heat. Bucharest the most modern city from Romania is crossed by Dambovita and Colentina Rivers, but on its territory are also a few beautiful lakes like Herastrau, Tei, Colentina, Cismigiu or Floreasca. The metropolis from the south part of the country became a capital only in 1862. It's the largest city of Romania and the most powerful cultural, economic and industrial center. Also, here is a powerful university center.
Communism and tourist objectives and attractions from Bucharest City:
Bucharest City the capital has a rich history and many buildings a few hundreds of years old, but its recent history is known in the whole world due to the dictator Nicolae Ceausescu who governed the country from 1967 till the communist system was down. The city is in course of development and modernization, but many places keep their communist buildings air. Tourists who choose to visit Bucharest City have a great variety of tourist objectives and attractions to choose from (see on the right side), so that it doesn't matter what nationality, age, sex or religion you are, here you'll always find something to make you happy. (Find more journeys on blog.worldlifetimejourneys.com) Whether it's cultural, religious, adventure, familial, sport, educational, medical, relaxation and rest, ecotourism, recreation and fun tourism, or any other type of tourism, every tourist will leave this city wishing to come back for the second time. Visit Bucharest City!
---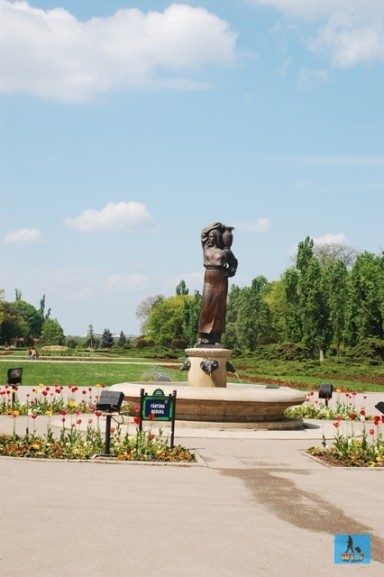 One of the most beautiful parks, Herastrau Park from Bucharest
---

Alba Iulia City
Bacau City

Botosani City

Cluj Napoca City

Deva City

Galati City

Miercurea C. City

Pitesti City

Resita City

Sibiu City

Suceava City

Targu Mures City

Vaslui City

Alexandria City

Baia Mare City

Brasov City

Buzau City

Constanta City

Dr. Tr. Severin

Giurgiu City

Oradea City

Ploiesti City

Satu Mare City

Slatina City

Targoviste City

Timisoara City

Zalau City
Live weather in
Bucharest Tourist Objectives
---
Museums:
"Grigore Antipa" Natural History Museum
Romanian Peasant Museum
"Dimitrie Gusti" National Village Museum
Romania's National History Museum
Read More…
Memorial Houses:
"Tudor Arghezi" Memorial house
"Liviu Rebreanu" Memorial house
"George și Agatha Bacovia" Memorial house
"Gheorghe Tătărescu" Memorial house
Read More…
Theaters, operas and other buildings of cultural and musical interest:
Romanian Athenee
National Opera
"Ion Luca Caragiale" National Theatre
Văcărești Architectural Complex
Read More…
Castles, citadels and old buildings:
Gabroveni Inn
Glass Blowers Court
Tei Inn
Capșa House
Read More…
Churches and monasteries:
Antim Monastery
Saint Elefterie Old Orthodox Church
Kretulescu Church
Stavropoleos Church
Read More…
Palaces, monuments and statues:
People's House or
Parliament Palace
Palace's Hall
Cotroceni Palace
Triumph Arch
Read More…
Parks and Markets/Plazas:
Herăstrău Park
Victoria Plaza
Union Plaza
Cișmigiu Park
Read More…
Other tourist objectives and attractions:
Zoo Garden from Băneasa Forest
"Dimitrie Brândză" Botanical Garden
Astronomical Observatory
Lipscani Historical Street
Read More…
Summary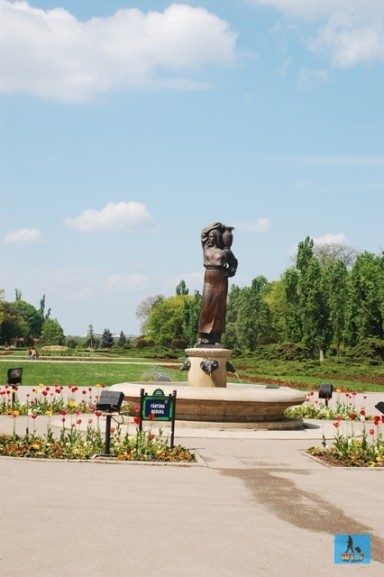 Article Name
Bucharest is the biggest and most complex city from Romania
Description
Bucharest City is the biggest city in Romania and also the capital and will always amaze its tourists offering a lifetime experience due to its attractions
Author
Publisher Name
Publisher Logo