Welcome to Apuseni Natural Park
---
Location:
On Bihor, Cluj and Alba Counties territory in Apuseni Mountains from the Occidental or Western Carpathians in west Romania.
Address:
Park administration Romsilva, Rieni Commune, Sudrigiu Locality Nr. 136, Bihor County, Romania
Area/Surface:
760.000 m²
Cities:
The biggest cities closer to Apuseni Natural Park are: Oradea (Bihor), Cluj Napoca (Cluj) and Alba Iulia (Alba). There are smaller cities or communes from where you can start exploring this park. Vartop, Arieseni, Garda de Sus, Scarisoara or Albac are in the south part. Chiscau or Pietroasa are in the west part. Rachitele or Belis are in the north part.
Foundation year:
Apuseni Natural Park was founded at 27 January 1990. At 6 March 2000, the park was declared a protected area.
Telephone:
+40 372 702 242 or +40 259 329 339
Website:
E-mail:
When to go:
April/May – October. But we recommend to go in summer months when the weather is perfect for hiking and exploring the area. However because in the middle summer, there are many tourists around, if you want more peaceful moments we recommend you to go either in May-June or September-October.
How to get here:
By car:
There are many routes which you can choose to get here and to help you choose one depends on the type of your car, your allocated time or how many kilometers you want to walk. If you really want to get inside the park by car, please note that you will need a strong car with a high ride height or preferably a 4 x 4 car. It doesn't matter which way you choose to come here by car. You must be ready to walk (starting from few km up to hundreds of km in several days). You can leave your car in the nearby cities and communes, but if you want to get inside, the best option is to get in Padis area. It all depends where do you want to start your walking trip.
The roads surrounding the park are: the National Road DN75 in the south part. This runs between Stei City in west and Turda City further on in east passing through Vartop, Arieseni, Garda de Sus, Scarisoara and Albac (good points to start the walking journey). The National Road 1R in the east is connecting Albac commune from south with Huedin City in north outside the park. The County Road DJ763 coming from west is the best way to get into Apuseni Natural Park in Padis area. You can get here also from north from Rachitele following the County Road 108C.
By means of transport:
You can get in the south or west parts of the park either from Oradea, Cluj Napoca or Alba Iulia. Please check your route and plan ahead. For coming by train please go on www.cfrcalatori.ro or www.infofer.ro. The best way by train is to get in the major cities that surround Apuseni National Park and from here to take the bus. For coming by bus please go on www.autogari.ro. Please note that if you want to arrive in Garda de Sus or Arieseni coming from Cluj Napoca you need to change the bus in Campeni. From Oradea there are daily direct buses that go to Vartop, Arieseni, Garda de Sus, Scarisoara or Albac. For any other details and help please contact us.
By plane:
You can get closer to Apuseni Natural Park by plane. The nearest airports are at Cluj Napoca and Oradea. From here you will need either to rent a car or to use the buses.
---
---
Apuseni Natural Park
Location, importance and description of Apuseni Natural Park:
Apuseni Natural Park is one of the 32 National and Natural parks from Romania. It is situated in the west part of the country, opposite the capital Bucharest which is more than 500 km away. The silent, remote and peaceful area of this natural park together with the beautiful panoramas, splendid scenery, the awe inspiring natural formations and the well marked hiking trails, give the importance of Apuseni Natural Park. Apuseni, Bihorului, Codru Moma, Vladeasa, Gilau and Padurea Craiului Mountains compose this natural protected area. Everywhere you go, you will have the mother nature following and watching you on every step. Geological formations, caves and ice caves, virgin untouched forests, natural monuments, gorges and keys, valleys, lakes and rivers are not enough to describe the beauty of this place.
The importance of this area is also given by the combination between the cultural, karstic/natural and ecological diversity. Because of the fragile karstic (limestone) relief, with the help of the water, wind and glaciers, some of the most beautiful caves from Romania are found here. The biggest lake situated in the north-east part of the park is Belis-Fantanele Lake. Because of the big number of caves (more than 200 in total from which most are in Sighistel Valley) the park itself is like a cavers paradise. The small villages with separate houses (frequently few km away one to the other) are enriching the cultural beauty.
---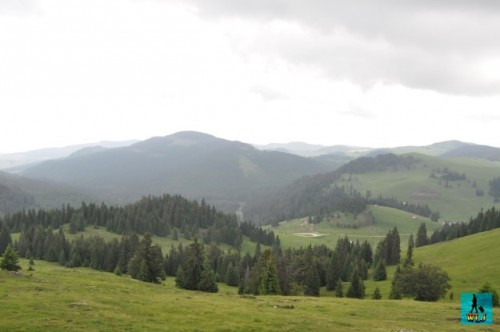 Apuseni Natural Park and its beautiful views are waiting for your visit
---
Fauna and flora from Apuseni Natural Park:
Apuseni Natural Park is a protected area since 2000. Talking about a mountain natural park the biodiversity is very rich and important. Among the animals that you can encounter here, some are protected by law. You can get good chances to see deer, hedgehogs, wild boars, squirrels, field mouses, rabbits and different types of bats. (Find more journeys on blog.worldlifetimejourneys.com) Rarely you can see bears, wolves, lynxes, martens or otters. As about the birds you can see mountain roosters, golden eagles, woodpeckers, blackbirds, grouses and many others. Trouts, graylings, chubs or barbells are among the fish species present here. There are in total 21 bears, 26 wolves and 12 lynxes in the park.
Flora is even more complex and rich in vegetation in Apuseni Natural Park. Most of the forests present here are coniferous with species of fir, spruce, larch, pine and others. But on lower elevations you can find also deciduous forests like oak, beech, lime, ash, birch, elm, chesnut and many other species of trees, or in combination with the coniferous forests. Smaller trees like bilberry and raspberry trees, juniper and hazelnut trees are also present. You can also see small but beautiful plants like Campanula alpina, Lady's Slipper, Dew of Heaven plus many other flowers. All plants will enrich your biological and ecological experience.
---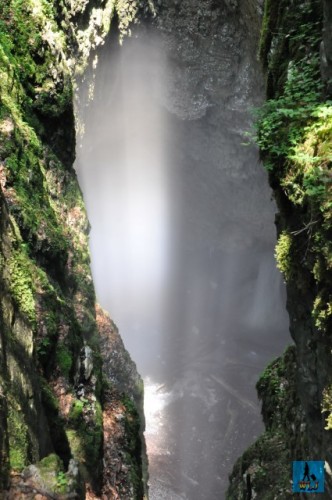 Amazing Alive Fire Glacier Cave from Padis, Apuseni Natural Park
---
Tourism and what can you do in Apuseni Natural Park:
Because of the complexity and diversity of the activities that you can do here, together with the multitude of natural formations present, tourism is at its best during the high season. Apuseni Natural Park is annually visited by few hundreds thousands tourists. They come here for the fresh mountain air, for the activities and most of them are camping. If you decide to come here you plenty of activities to choose from. The best way is to explore the park on foot because hiking is the first activity in the park. There many marked trails that you can choose from, all with different degrees of difficulty.
Besides hiking, you can go rock climbing or you can explore the caves by practicing the Speleology tourism. Popular among tourists is canyoning on the rivers or going for a rafting session on the rapids, practicing the winter sports like skiing, sledging or cross-country skiing. You can also go for a hike in the winter when the landscape is all covered in white, you can  go mountain biking or to observe the fauna and flora. Besides these activities, most of tourists just come here to relax, to gather with friends and family around the fire. They socialize, they have the meals together and from time to time go for a little walk.
---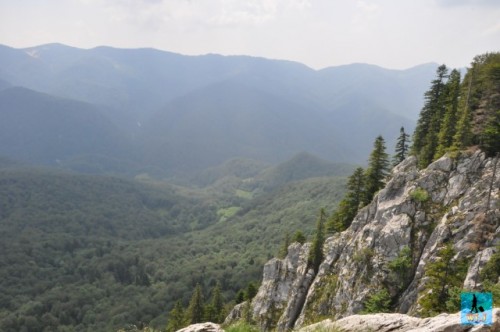 Beautiful landscapes are seen by any tourist who gets
at Pietrele Galbenei in Apuseni Natural Park
---
What can you see in Apuseni Natural Park:
There are so many you can see in Apuseni Natural Park. But we will try to tell you here about the most important natural but also about the man made tourist objectives and attractions. You cannot miss the Bears Cave from Chiscau, the cave from Meziad, the crystal cave from Farcu, the glacier ice caves from Scarisoara and Vartop, Groapa Ruginoasa (Rusty Precipice), Sighistel Valley with over 200 caves, Ponor, Varasoaia and Florilor Meadows or Ponorului Citadels cave from Padis. Also important are Belis-Fantanele Lake, Galbenei Keys, Rachitele and Vladeasa waterfalls, Padis plateau, Boghii Valley and many more.
As about the human made tourist objectives, you can find them mostly on the outskirts of Apuseni Natural Park. You can visit many wood churches like the ones from Arieseni (1791), Stancesti (1752), Garda de Sus (1792), Bradet (1733) and others. Also don't miss the Folk or Ethnological Museum from Chiscau, the Municipal Museum from Beius or the Memorial House "Closca" from Carpinis village. Even if the human made attractions are present, the most important ones are the natural ones.
---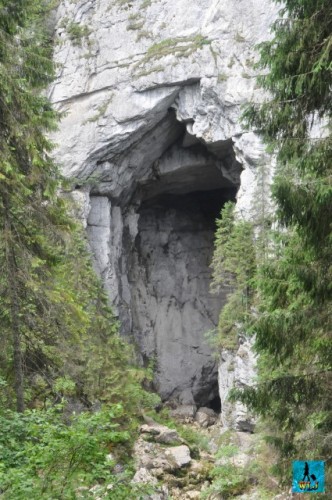 Cetatile Ponorului (Ponorului Citadels) are among the best caves to see in the park
---
Hiking trails and natural reservations from Apuseni Natural Park:
We mentioned you earlier that the most important activity in Apuseni Natural Park is to go hiking. There are 35 marked hiking trails here from which you can choose depending in how fit you are physically. The trail between Vartop (DN75) and the Black Rocks (Pietrele Negre) is 6.5 km (about 3 h) and you can see Groapa Ruginoasa and Tapu Meadow along the way. The trail between Vladeasa Cottage and Garda de Sus is 62.5 km and you can cover it in two days. Along the way you can see Varasoaia and Calineasa Meadows, Ordancusa Keys, the ice cave from Scarisoara and different peaks. Other marked trails are: Vartop (DN 75) to Tataroaia Peak (7 km – 3h), Boga to Bulbuci Waterfall (3 km – 2h), Pietroasa or Stana de Vale to Bohodei Peak and Waterfall (about 17 km, only for experienced hikers with basic climbing skills).
Now let me tell you a bit about the natural reservations within Apuseni Natural Park. The White Rocks (Pietrele Albe) Reservation, Izbucelor Valley botanical reservation, Carligati Peak a flora and landscape reservation are among the best. (Find more journeys on blog.worldlifetimejourneys.com) But the most wonderful parts of the park are the Lost World and Padis Plateaus. Here is the biggest concentration of natural monuments and you get plenty to do and see. If you want to fully enjoy this park, we recommend you to come and stay here for minimum 3-4 days. But if you have one week to spend here, it will be much better so you can cover more. Visit Apuseni Natural Park for a wonderful lifetime experience!
---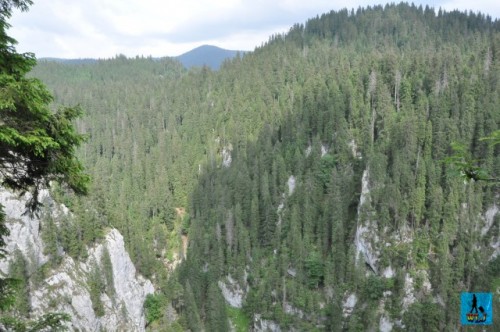 Endless coniferous forests hiding a rich fauna, are everywhere in Apuseni Natural Park
---
Summary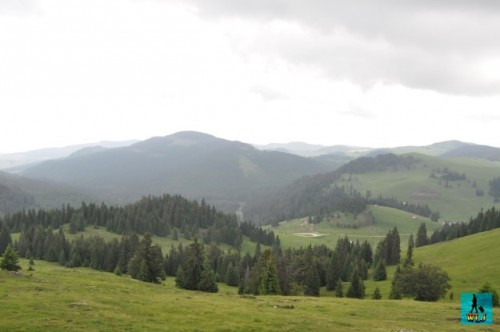 Article Name
Apuseni Natural Park is the perfect short holiday for mountain enthusiasts
Description
Apuseni Natural Park from Romania, where mother nature created gorgeous landscapes, caves, gorges or lakes is the perfect place for relaxation
Author
Publisher Name
Publisher Logo